News
22 06.19.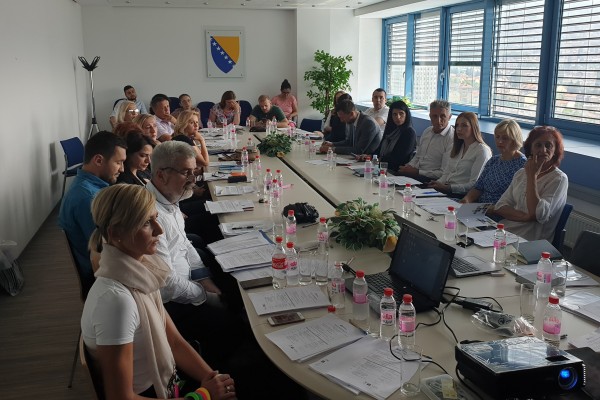 Bosnia and Herzegovina (BiH) anticipates new CAF experience
Bosnia and Herzegovina is one of the very few countries in the Western Balkan region who has made significant efforts in domain of Quality Management. Ministry of Justice of BiH has begun with the pilot initiative of institutionalisation of Common Assesment Framework (CAF), as the fourth institution from the region who started the process in the framework of BACID II project.
The CAF training gathered a great number of participants from all relevant levels and sectors. It was a unique experience having in mind the necessity to take into account all the issues of complexity of BiH administration. Apart from BACID II, Some of the BiH institutions such as PARCO have received great support from the GIZ organization in CAF implementation. It is strongly believed that ReSPA and KDZ with BACID II will foster synergies with all stakeholders to achieve the sustainability of the activities and setting of the Organizational culture in Public Administration.
Archive