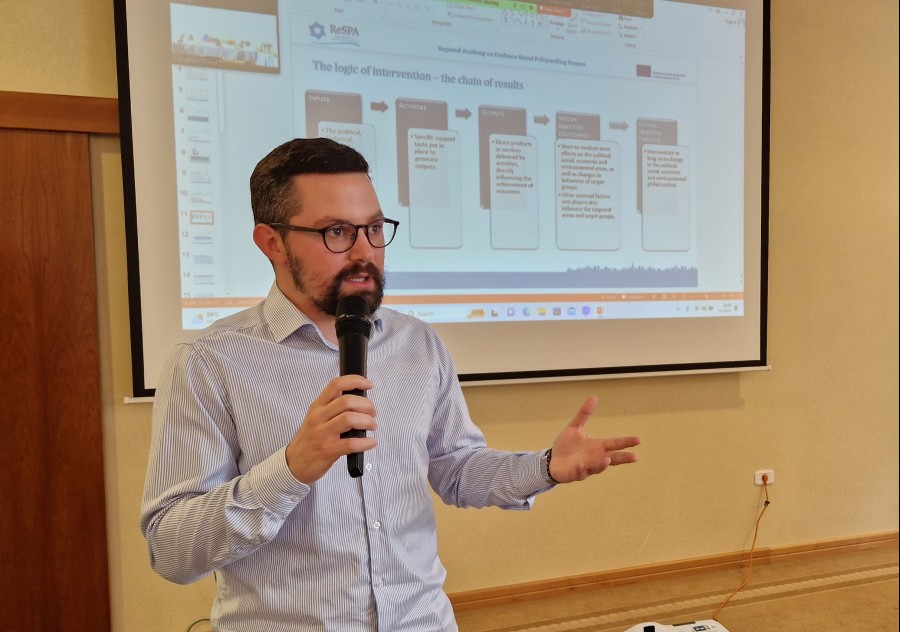 Strengthening the Center of Government's role in implementing existing legal solutions and further enhancing human capacities require attention in the area of policy coordination
---
The Policy Development and Coordination thematic area of ReSPA focuses on strengthening the role of public administration in advancing the evidence-informed policy-making process, better regulation, and policy coordination in the Western Balkans.
In close collaboration with the governments of the Western Balkans towards better policy planning and development and their alignment with the EU integration agenda on one side, and numerous prominent experts from the region and around the world on the other, ReSPA fosters learning events and peer learning enabling forums for regional policy dialogue.
One expert who adds value to relevant ReSPA's learning initiatives is Marko Savić, a PhD candidate and teaching assistant at the Faculty of Political Science, University of Montenegro. His main academic interests are comparative politics, public policy analysis, geopolitics, power in contemporary international relations, and Balkan and Eastern European studies. Marko has published several peer-reviewed articles, book chapters with reputable publishers, and many public policy documents.
We talked to Marko and now share his impressions and learning takeaways from the ReSPA learning initiatives.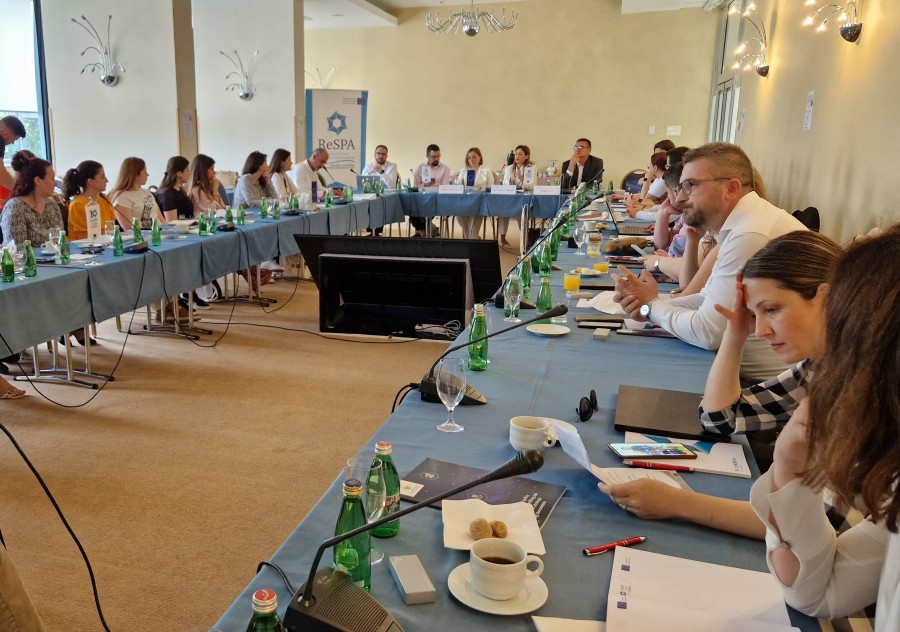 Can you brief us on policy planning and coordination in the Western Balkans?
In short, much work has been done, but there is still room for significant progress. By teaming up through the work of ReSPA, we have learnt about the regional similarities and differences in this area. However, we have also realized the problems that we have in common.
First of all, there is a need to strengthen institutions, particularly the role of the Center of Government (CoG), encourage the implementation of existing legal solutions, and further enhance human capacities. Furthermore, strengthening the culture of planning and responsibility are problems that require attention in the coming period, both in general and in policy coordination. One of the worrisome problems in our region is the postponement of reform activities and the financial sustainability of reforms because the process of policy coordination and planning is part of the broader process of public administration reform. In more detail, the areas that need to be addressed include the mandate and stability of the institutions that make up the CoG, the implementation of integrated planning through the synergy of budget planning and public policy planning, the reduction of fragmentation of sectoral strategic documents, and compliance with the requirements of the EU integration process.
Please identify positive trends and flag issues urgently needing to be resolved if our region wants to progress in the policy-making process, better regulation and policy coordination.
The foundations for a high-quality policy coordination system are well-established in legal and institutional terms. However, the key problem lies in implementing existing solutions in practice. Public administration reform should top any government's agenda. Planning is becoming increasingly complex, making it difficult to achieve the goals set in the agendas of the governments in the region. Therefore, it is necessary to strengthen CoG institutions, enhance interdepartmental communication and cooperation, and adopt a flexible approach. Data-driven planning and synergy between budget planning and policy planning seem to be two key areas where progress is needed.
Could you describe your experience with ReSPA activities?
My collaboration with ReSPA has been ongoing for several years now. ReSPA has created a significant space and strengthened the role of an educational platform, which was extremely important for me as a lecturer. Overall, my experience has been positive as I have witnessed progress in the functioning of ReSPA and the acceleration of administrative processes over the years. Most importantly, the constant support during the engagement and openness to new ideas makes working with ReSPA a pleasure.
What is your approach to preparing and delivering lectures for ReSPa learning initiatives?
I would highlight a few key points. Firstly, clear presentation ideas and quality feedback from the coordinators and managers at ReSPA. Secondly, creating a well-structured educational program. And thirdly, and personally most important, insisting on a balance among theoretical lectures, practical learning and discussions with participants.
What would you recommend for ReSPA to develop further?
I believe there is room for additional advocacy and promotion of solutions and proposed models from various analyses, policy studies and other documents issued by ReSPA.
What would you highlight as the benefit for civil servants from ReSPA events?
The career-long learning of new skills and knowledge is crucial for civil servants. I see the commitment of ReSPA as an excellent platform for strengthening existing and learning new skills and knowledge for civil servants. Also, ReSPA activities are a modern platform for learning by doing, where training designed for civil servants is based on the balance between theoretical and practical learning.