Events calendar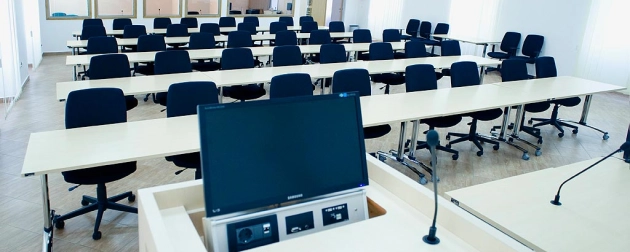 6th Meeting of the Public Administration Reform (PAR) Network
Info: Application closed.
The PAR Network is recognized as a particular forum for exchange of knowledge and experience among the ReSPA Members in the area of Public Administration Reform (PAR).
The 6th Meeting of Public Administration Reform (PAR) Network members was held from 27-28 February 2017 in Belgrade, Serbia. The meeting was attended by 30 participants, top managers and decision makers responsible for overall aspects of public administration reform, from coordination of public policies and development of PAR strategies, to their implementation. Participants included state secretaries, assistant ministers or their equivalents from the national level institutions responsible for public administration in the Western Balkan countries.
Please find below Conclusions and Recommendations of the PAR Network Meeting:
PAR Network gave consent to ReSPA Secretariat for the Plan of Activities for 2017, including also the organization of the 10th Annual Conference "Improving Service Delivery in Public Administration by Innovation";
Regional Baseline Analysis on Quality Management in Public Administration and Public Services in the Western Balkans will be finalized by the end of April 2017, and will include regional and country specific recommendations. Prior to its publishing, the draft study will be shared for comments with PAR Network members who are responsible for Quality Management area, along with QPAS WG members;
PAR Network approved composition of ReSPA's new Coordination Structure within Governance for Growth Pillar;
ReSPA will initiate development of Guidelines /Methodology for Costing PAR Strategies, having in mind complexity of this issue in regard to BIH experience;
ReSPA could provide in-country support to ReSPA members in order to do needs assessment regarding developing IT solutions for costing and monitoring implementation of PAR strategies, by using (Mechanism for Urgent Limited Needs);
ReSPA will develop an analytical paper devoted to standards for establishing of public institutions;
Role of PAR Network will be further discussed by the ReSPA Governing Board at Senior Officials Level, after review of the ex-post evaluation of the previous EC grant, needs assessment for 2017-2018, and Monitoring and Evaluation Toolkit. ReSPA GB will define how to strengthen the role of PAR Network and National Coordinators in order to continue with providing support and added value in optimization of public administration in the region.
All events