Events calendar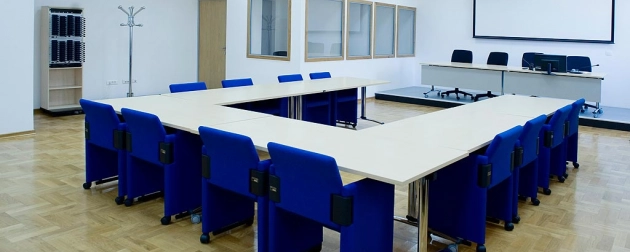 ReSPA Budget Committee meeting
Info: Application closed.
ReSPA 21st Budget Committee meeting will take place on 13 & 14 September 2017 gathering Committee Representatives from each ReSPA Member Countries. The first day of the meeting will be hosted by Ministry of Finance in Podgorica while the second day meeting will take place at ReSPA premises in Danilovgrad. The topics which will be discussed at the third meeting of ReSPA Budget Committee in 2017 are following:
ReSPA Audit Report for period 01.01.- 31.12.2016 and Expenditure verification report of the ReSPA Core Budget Implementation for 2016
Auditor's Letter to the Management
EC Financial Audit of the previous EC Grant contract no. 2013/331-241 – Presentation and conclusions from GB Meeting in Brussels
Internal control model of ReSPA – Update
IFRS Interim Financial Report – Interim Financial Statements – 01.01 – 30.06.2017
Interim Financial Report - Interim Core Budget Implementation and ReSPA Campus Hotel - 01.01- 30.06.2017
Donor Funds - Business intelligence overview of Activity Plan regarding the next implementation period from Sep '17-Dec '18
Expenditure Verification of the EC Grant contract no. 2016/373 854 - Interim Financial Report
Draft proposal of ReSPA Budget 2018-2019 and National envelope for 2018 – 2019.
Report on National Contributions, ReSPA liquidity and efficient cash management
The main topic at the meeting will be presentation of the draft proposal of ReSPA Budget 2018-2019 while Budget Committee Members shall review the proposed budget prior to its submission to the ReSPA Governing Board. As per the new ReSPA Financail Regulation adopted in 2017, ReSPA Secretariat submitted for the first two-year budget proposa.
The Governing Board Member at the Senior Official level from Montenegro, Mr. Goran Jovetic, will be present at the meeting as Representative which is in accordance with ReSPA Rules of Procedures of Budget Committee.
All events