Events calendar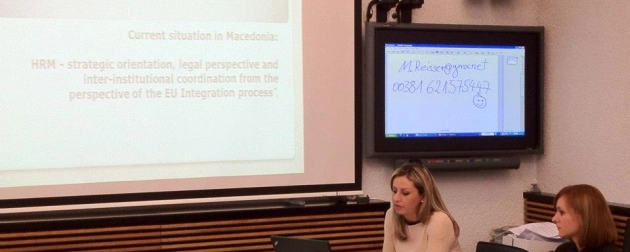 Meeting of the Network for European Integration Affairs
Info: Application closed.
The EU Integration network i.e. the network established at the regional level dedicated to European Integration, is a platform that brings together the most important and most relevant stakeholders of the Western Balkan countries dealing with various aspects of the EU integrations. It is strongly believed that the mutual exchange of practices and experiences, problems and solutions achieved through this network may facilitate and support efforts made at the national level towards the ultimate goal of these countries joining the EU and being reliable EU Members. Visible and practical regional co-operation can also lead to further positive views among EU Member States. The EUI network has identified and is focusing on: commons issues for the EU integration process, best practices, transfer of data/documents/skills and networks, legal and political issues of the EU integration process, IPA funds (lack of knowledge in project preparation, lack of staff, lack of competent staff to prepare/implement and monitor the project), etc. Other very important topics related to EU integration supported by the network are Public Administration decentralization and regional co-operation.
The network for European Integration could acts as a catalyst for other regional groups and it is foreseen to have different subgroups (sub-networks) such as sub network for management of funds, the preparation for 2020, the legislative acquis, Communication with EU and on EU, The European Commission, e.g. IPA issues, financial framework, other IPA related issues, etc.
The target audience - This network shall engage senior officials from all ReSPA member countries involved in the institutions responsible for the European Integration process.
All events