News
27 07.15.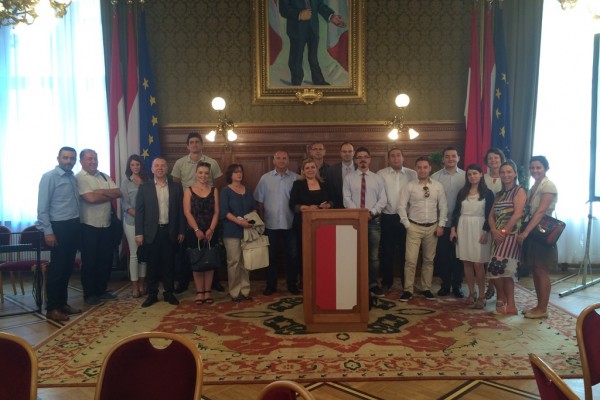 Initiation of ReSPA expert group on Quality in Public Administration and Public Services (QPAS)
At the mid of July 2015 the 1st meeting of the QPAS working group has been realized gathering senior experts and professionals in the subject from the Public Administration Institutions and Civil Society organizations from the Western Balkans. The two day event has been organized with the Center for Public Administration Research (KDZ - Zentrum für Verwaltungsforschung) and the City Hall of Vienna in Austria and has provided an excellent platform for initiation of dialogue.
Discussion has been inspired by various examples from Austria and from the Western Balkan (WB) region included both success stories and less successful ones. Therefore the main focus encompassed existing QM instruments in Austrian public sector organizations and initiates that have been realized in some of the WB countries such as BiH, Macedonia, etc and raised discussion Pros and cons of the different QM-systems. Final element of the meeting was consolidation of the opinions regarding future steps of the QPAS working group which included also conducing of the Baseline analysis in the region in related topic. It is believed that the latter mentioned ReSPA working group will attract interest of various stakeholders knowing that QM is important cross cutting element.
Archive