News
15 05.18.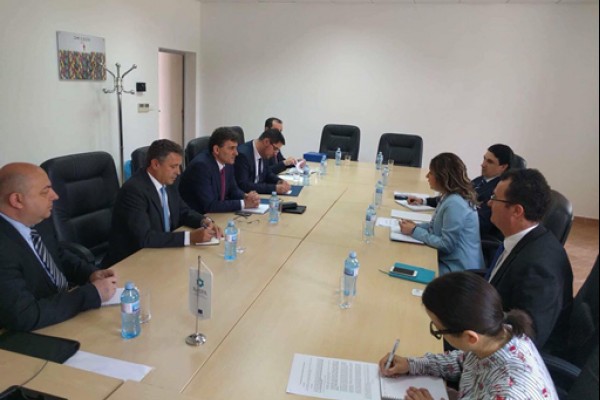 Minister of Public Administration of Kosovo*[1] visited ReSPA
4 May 2018 – Minister Yagcilar, who is in charge of public administration in Kosovo*, paid visit to ReSPA and met with Ms Sekulović, ReSPA Director. Mr Yagcilar was accompanied by representatives of the Ministry of Public Administration and Ministry of Foreign Affairs of Kosovo*. The meeting was focused on discussion about the Kosovo* accession to ReSPA.
The ReSPA Director thanked to the Minister for the visit, and stated that ReSPA would keep supporting the governments in the Western Balkans in developing better public administration, public services and overall governance systems for their citizens and businesses, and help them in preparations for the European Union membership. Mr Yagcilar reiterated its commitment to further conduct the necessary procedural aspects to complete the accession to ReSPA. Both sides agreed that this year should be the decisive one for the resolving of situation with Kosovo*'s accession to ReSPA.
Archive