News
04 03.20.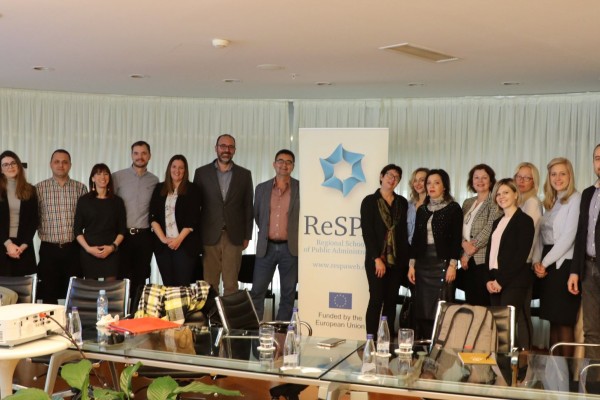 Meeting of ReSPA Liaison Officers
Meeting of ReSPA National Coordinators was organized in Bećiči on 25 February 2020. ReSPA Secretariat highlighted the role of ReSPA Liaison Officers in the implementation of activities planned for 2020, especially in the implementation of In-country support mechanisms, Peer-to-Peer mechanisms, and Mobility schemes.
The meeting also discussed the role of Liaison Officers in the monitoring of ReSPA activities and sharing experience and challenges in collecting reports on the implementation of recommendations defined in ReSPA baseline studies and regionally comparative studies.
Archive