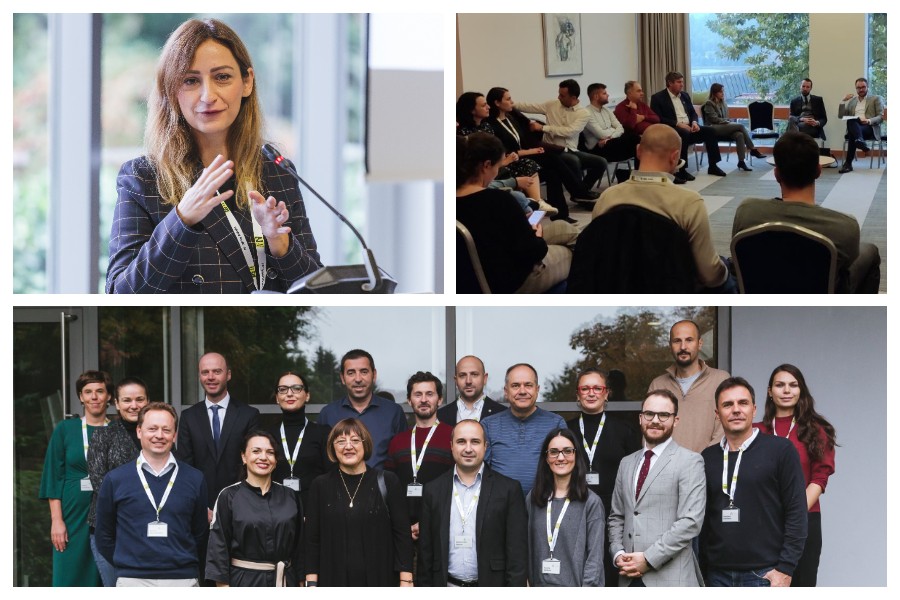 ERP and IPA Coordinators are a path to expanding opportunities in the Region by boosting better understanding, mutual learning and lasting strategic foresight
---
ReSPA teamed-up with the Centre of Excellence in Finance (CEF) in a regional workshop that brought together public servants from the Western Balkans and Turkey, dealing with the coordination of the Economic Reform Programme (ERP) as well as coordination of the IPA III instrument. Along with renowned experts and EC representatives, such as Marko Štucin, State Secretary for European affairs at MFA Slovenia; Florian Hauser, Team Leader for PAR and Vasyl Zubaka, Policy Officer from DG NEAR, EC; Drikus Kriek, Professor at the Bled School of Management; experts Dragan Tilev, Gordana Đurović and Petra Zaloznik, participants sought to further develop the links, synergies, and teamwork between those coordinating the ERP development and those in charge for IPA programming processes.
Joining CEF Director Jana Repanšek in the opening session, ReSPA Director Maja Handjiska Trendafilova, outlined that implementation of the core PAR principles in sectoral policies, including structural economic reforms, is of fundamental importance. In reaching this collaborative approach, converging the strategic planning processes, breaking silos and keeping constant communication among IPA, ERP, PAR and strategic planning units across each of the administrations is the path forward. In the era of global instability, the synergy among public servants is a pathway to resilient growth by responding to current challenges by massively boosting sustainable development.
A highly participatory session was the one moderated by ReSPA Programme Coordinator, Gentian Xhaxhiu, who discussed in an informal set-up with Peter Grk, Head of Policy Department and Secretary General of the Bled Strategic Forum, an excellent connoisseur of Western Balkans. Participants exchanged views on the importance of credible and accelerated EU integration perspective and regional cooperation, especially given the highly challenging geopolitical context. They stressed that the Region should boost lasting collaboration and look forward.
The 3-days workshop helped participants to have a holistic understanding of the various roles of public officials involved in the ERP development and the IPA programming and identified potentials for deeper regional cooperation and networking. Special space during the workshop was devoted to capacity building session aiming to develop skills for leading informal and formal teams across the institutions and developing collaborative spirit and reconciliation tools.
ReSPA and CEF have the ambition to continue cooperation in the area of public administration reform, structural reforms policy planning, public finance management, foresight, leadership and resilience and talent management in public sector.