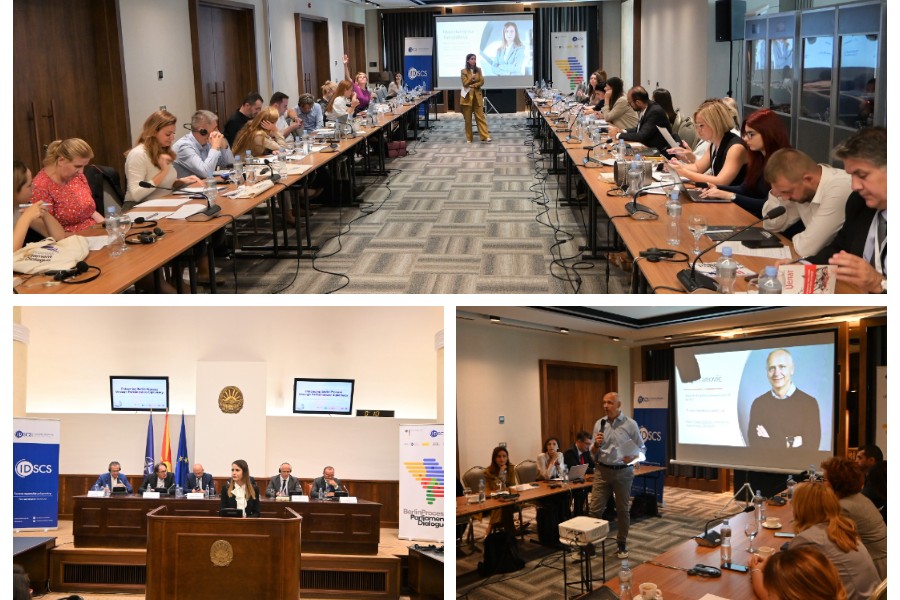 Handjiska-Trendafilova at Conference "Strengthening the Berlin Process through Parliamentary Diplomacy": It is High Time for the Revitalised Berlin Process to Emphasise the Central Role of Strong Institutions and Public Administration Reform
---
12-13 September 2023, Skopje, North Macedonia
As part of the Berlin Process Meetings, the conference titled "Strengthening the Berlin Process through Parliamentary Diplomacy" brought together Members of Parliament, parliamentary administrators, think tanks, regional organisations, and partners from the Western Balkans to explore how Parliaments can play a more active role in enhancing Regional Cooperation and the Berlin Process.
The conference featured panel discussions involving Prime Ministers' Sherpas, Members of Parliament from the region, the Special Representative of the Government of the Federal Republic of Germany for the Western Balkans, the Chair of the Foreign Affairs Committee in the German Bundestag, and other esteemed contributors.
During the session on Knowledge Transfer regarding Regional Cooperation Agendas, Director Maja Handjiska-Trendafilova highlighted the efforts of the ReSPA in sharing regional knowledge, emphasising the importance of continuous learning, relearning and unlearning in fostering leadership for managing reforms in public administration. Director Handjiska also pointed out that strong institutions and public administration reforms significantly impact the Common Regional Market and the Green Agenda. She also stressed a need to raise awareness and knowledge about regional cooperation agendas across the board. This is crucial as these administrations must be prepared to support the Growth plan and the accession process in the future. Strong institutions can make a vital difference in achieving tangible results from regional cooperation agendas. "In ReSPA's perspective, it is high time for the revitalised Berlin Process to emphasise the central role of strong institutions and public administration reform," pointed out Director Handjiska.
ReSPA expressed gratitude to the project "Parliamentary Diplomacy: Regional Cooperation Through Enhanced Parliamentary Dialogue," led by the Institute for Democracy (IDSCS) and its partners. This project has taken a significant step toward improving regional parliamentary dialogue by utilising diplomacy, advocacy, networks, and the capacities of Parliaments. It aims to enhance regional cooperation agendas' ownership, legitimacy, and inclusiveness.