Events calendar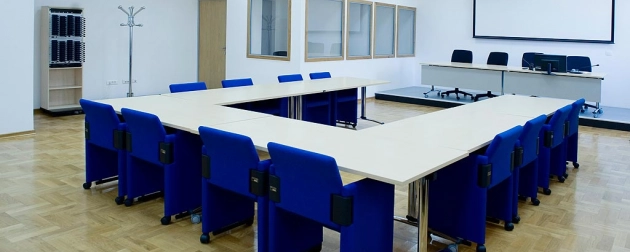 Regional Conference: Unlocking Benefits of Public Participation
Info: Application closed.
The Regional School of Public Administration (ReSPA), in cooperation with the Regional Cooperation Council (RCC) and the Center for Public Administration Research (KDZ) from Vienna, are organizing the Regional Conference: Unlocking Benefits of Public Participation. The Conference will be held on 11 June 2018 in Vienna (Austria) at the premises of the Vienna City Hall.
This Regional Conference aims at increasing awareness on the regional standards in the field of public participation, highlighting the significance of the recently adopted Western Balkans Recommendation on Public Participation in achieving Better Regulation. The Conference will look into all aspects of public participation, putting in the spotlight the communication tools for an effective public campaign to get citizens engaged in decision-making process. The Conference will get together heads of units from ministries of justice, ministries in charge of public administration, ministries / governmental offices in charge of European Integration, as well as governmental public relations offices from all Wester Balkans economies. Targeted participants are public servants who are responsible for drafting policies and legislation and/or for conducting public consultations. Participants will get familiar with existing standards on public participation through many practical examples coming from practices of some European Union countries. The working language of the event is English, and interpretation will not be provided.
Attached is the Provisional Programme for the Conference and the Registration form. Deadline for submission of registrations is 14 May 2018.
All events