Events calendar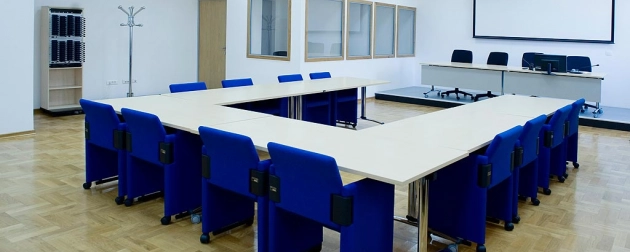 Workshop on Collaboration of Internal and External Auditors
Info: Application closed.
Workshop on Collaboration of Internal and External Auditors on 09-11 October 2018 in Ljubljana (Slovenia), at the premises of Center of Excellence in Finance (CEF)
Particular attention of the workshop will be devoted to the exchange of ideas on how to increase cooperation between external auditors working in SAI and public sector internal auditors. The participants will get insights into the benefits of stronger cooperation and coordination, guidance on cooperation modalities and practices, and focus on the applicable IPPF and ISSAI standards. The activity will be attended by for managers of central harmonization units, heads of internal audit departments, senior internal auditors, and senior SAI auditors.
This comprehensive and practical three-day learning initiative aims to discuss areas and opportunities for cooperation between the two forms of audit. Participants will discuss role and responsibilities of both forms, clarify basis for cooperation and identify possible ways of cooperation. Part of learning event will also focus on promotion of auditor's role. The workshop will rely on applicable standards.
The working language will be English. Please note that no interpretation will be provided.
All events