Events calendar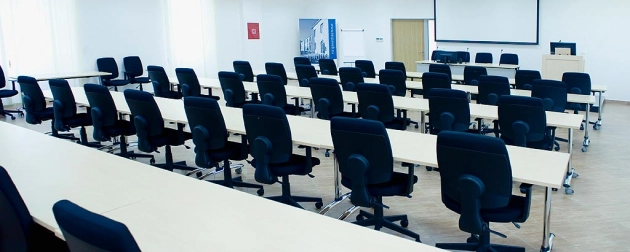 Workshop on Media Interviews
Info: Application closed.
ReSPA would like to announce the Workshop on Media Interviews, which will take place at the premises of ReSPA in Danilovgrad (Montenegro), from 16 to17 February 2016. This workshop is envisaged in the Regional Public Administration Capacity Building Programme, organized in partnership between ReSPA and the British Council and funded by the UK Government through the British Embassy Podgorica.
Target group of the workshop are up to 24 participants (4 participants per ReSPA Member and Kosovo*) and is targeted at civil servants who are in charge of public relations, relations with media and communications in their institutions (Spokespersons, PR officers, Communication officers etc.).
All participants are required to have a good command of English (minimum B2 - (for more information, please see the Application form)).
We would kindly ask all interested participants to submit their completed Application forms and Approval letters by 25th January 2016 to following email address: j.popovic@respaweb.eu
Only those candidates who meet required criteria of selection will be contacted for further proceedings.
ReSPA will cover accommodation costs including full board on location, international travel and daily allowance. Practical information sheet with general rules which apply for all ReSPA events can be found on ReSPA website (www.respaweb.eu). A detailed Practical information sheet, tailored for the event in question, will be sent to the participants upon their registration. Please note that in case of cancellation, the costs of flight tickets will be shared between ReSPA and the participants' respective institutions.
All events