Events calendar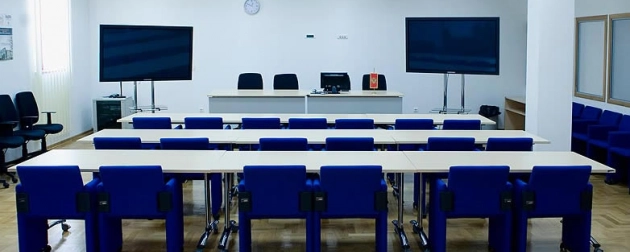 Roundtable discussion: "Employment of civil servants at national and local level in Montenegro
Info: Application closed.
ReSPA in announcing the Roundtable discussion: "Employment of civil servants at national and local level in Montenegro" which will take place on Wednesday, 16th March 2016, in Podgorica (Montenegro), in the premises of EU Info Centre (19. Decembra street number 8).
This event is organized in cooperation between ReSPA, EU Delegation in Montenegro, the Human Resources Management Authority of Montenegro, and in collaboration with the EU Info Centre in Podgorica.
The Roundtable will be devoted to promotion of the findings and recommendations for Montenegro from the Human Resources Management (HRM) Comparative Analysis on: "Improving Implementation of Merit Recruitment Procedures in the Western Balkans" undertaken by ReSPA. The Roundtable will gather senior managers of HRM departments from the Montenegrin ministries, persons responsible for HRM units in major towns/municipalities, representatives of the NGOs, experts as well as media representatives.
All events