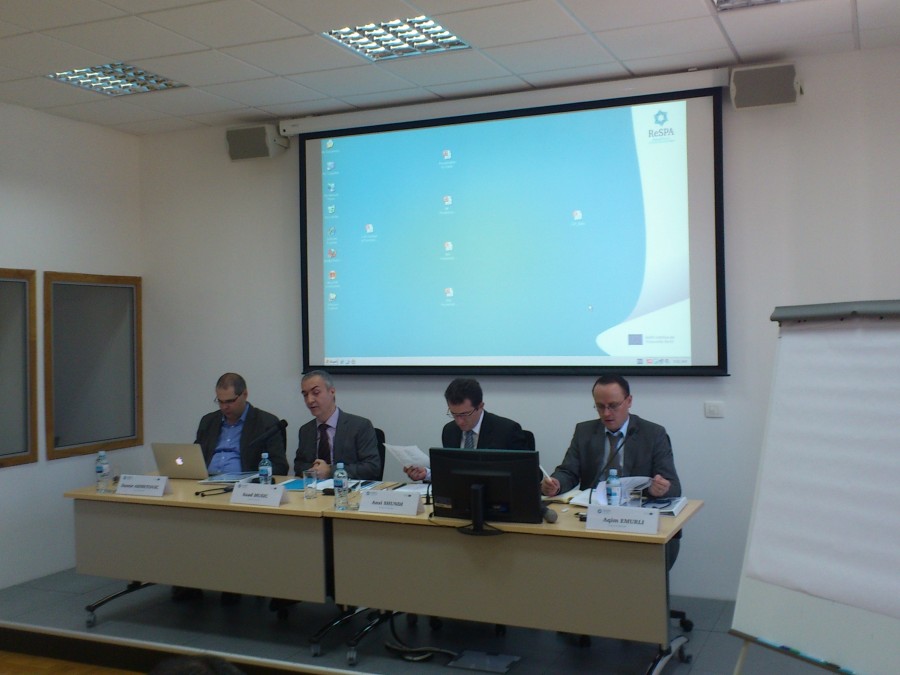 Community of Practice (COP) on Human Resources Management in the Western Balkans Civil Service Structures
---
As Western Balkans countries strive to advance on the path of EU integration, their governments adopt enhanced reform agendas with Public Administration Reform (PAR) as a centerpiece. The experience of earlier accession countries highlights the crucial importance of administrative capacity not only for the successful management of the accession phase, but also – and perhaps more importantly – for taking full advantage of EU membership once it is achieved.
Furthermore, most countries in the sub-region share a common legal and administrative legacy, and face largely similar challenges of state building in post-conflict environments. The common challenges are particularly relevant in civil service reform. Western Balkans were left with a legacy of problems related to size, politicisation, corruption, qualification, and efficiency of the administration. Important policy decisions, such as regarding the civil service model to be adopted, have been often made in the absence of a genuine policy debate and of national ownership. Efforts to unify and rationalize job classifications, performance appraisal and pay systems have faced resource limitations.
In the above context, strengthening Human Resources policy and management capacities in Civil Service represents an important common concern for Western Balkan countries.
However, Western Balkan countries, in spite of their common socio-political experiences and almost identical present challenges (rooted in the genuine strive for EU integration), have been unable to secure an efficient exchange of experiences and lessons learned in the context of civil service reform. It took UNDP Bosnia and Herzegovina to conceive an initiative designed to bridge the gap in communication and cooperation among civil servants in the region. It has happened in 2006 and the initiative was called Western Balkans Community of Practice in the Civil Service[1].
This initiative is still alive due to the support it enjoyed from the UNDP Regional Centre in Bratislava and, in the last two years, the Regional School of Public Administration (ReSPA). In October 2011, the initiative has been handed over entirely to ReSPA. In the past six years the CoP has organised five regional conferences and produced three research-papers covering various HRM topics. Clearly, the proposed HRM CoP has some of the key fundamentals to become a successful project. First, its present and prospective members face largely similar challenges due to similar legacies and shared reform objectives in the context of their EU accession efforts. Second, regional workshops held in Sarajevo (2006), Budva (2007), Zagreb (2008), Tirana (2009) and Danilovgrad (2010 and 2011) together with three valuable research papers and a number of CoP Resource group meetings and communication, indicate a strong interest on the part of representatives of Civil Service Agencies and Human Resource management departments in the Western Balkans to participate in this CoP.
[1] This was the original title but changes have been made afterwards to insert the term HRM to denote the main area in which the CoP will operate.