Events calendar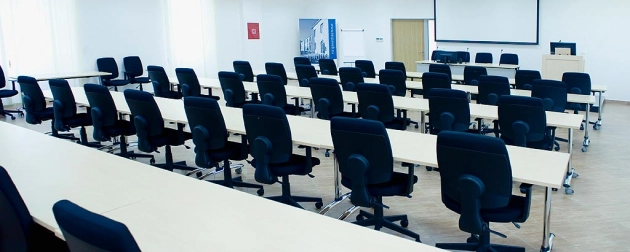 Regional Conference on Better Regulation and Competitiveness
Info: Application closed.
ReSPA is organizing the Regional Conference on Better Regulation and Competitiveness in partnership with the Regional Cooperation Council (RCC) and the United States Agency for International Development (USAID).
The Conference is by invitation, and will be organized in Belgrade on 1-2 December 2016. The Conference will bring together representatives of governmental institutions, academics and researchers, professionals, representatives of business associations, think-tanks and donor organizations interested in better regulation efforts and business environment improvement in the Western Balkans. Topics that Conference will cover include: Better Regulation in the context of EU accession; Better Regulation trends in the Western Balkans; Consultations in the legislative process; and Better Regulation and Competitiveness. Attached is the detailed Conference Agenda and the Registration Form. ReSPA will cover costs of participations of six representatives of relevant institutions from each ReSPA Member and Kosovo*.
All events