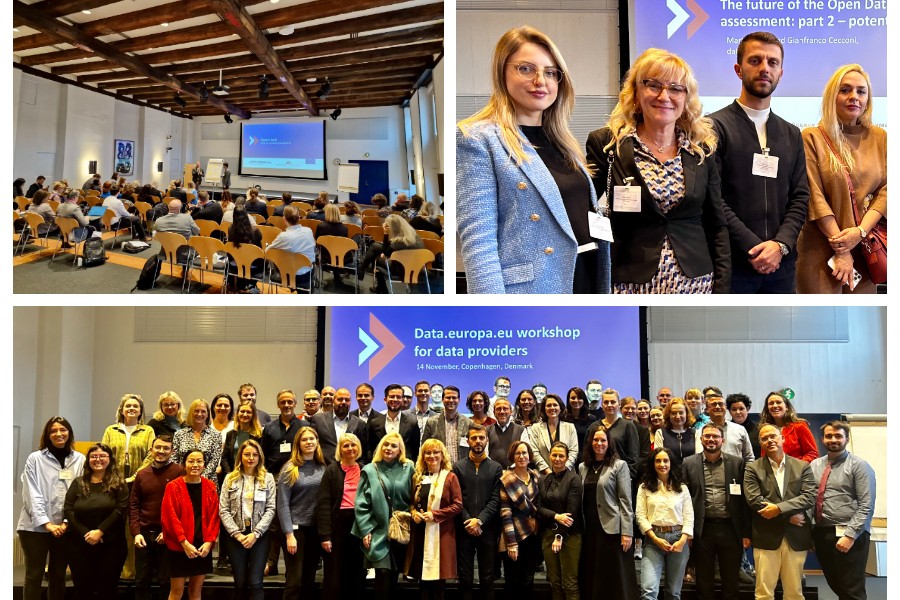 ReSPA facilitated the participation of public servants from the Western Balkans at data.europa.eu workshop on Open Data
---
13-14 November, Copenhagen, Denmark
The two-day workshop features a comprehensive agenda to foster collaboration and knowledge exchange among 45 participants from 27 countries, including civil servants from the ReSPA Members. An ice-breaking activity provided an opportunity for attendees to get acquainted with Open Data.
The workshop began with a presentation on the Danish data landscape and governance approach. Subsequently, experts from data.europa.eu delved into the future of the Open Data Maturity (ODM) assessment, discussing current challenges and proposing potential solutions: What is missing from ODM, what is the feedback from main user groups, and what do the representatives from 27 countries like / don't like about the process of ODM, it's content and results, and post-publication activities.
Representatives from data.europa.eu showcased the data.europa academy's offerings and unveil a new collaboration channel.
The part of the workshop was Knowledge Sharing Market, where participants discussed challenges and opportunities within their countries related to data governance, publication, and data quality.
The workshop had a session dedicated to Data licensing critical challenges, including license compatibility and core principles of fairness, providing a state of play of the European data strategy from a legal perspective; the state of play of the data policy landscape in Europe covers topics such as the Data Governance Act high-value datasets, among others.
Following the Data Governance Act (DGA) implementation, participants could discuss the state of play and the current challenges for countries in line with establishing the European Register for Protected Data.
ReSPA will continue to support the participation of civil servants from the region in such a well-structured event, contributing to a valuable learning experience, from the engaging speakers to the thoughtfully designed sessions and exchanging ideas, learning from experts, and building connections within the open data community.