Events calendar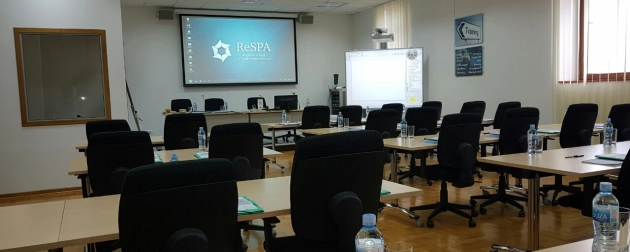 Workshop on Competency Framework and Coaching – Estonian model of Good Practice
Info: Application closed.
The workshop is intended for up to 24 members (4 participants per ReSPA Member and Kosovo*) of the Human Resource Management and Development (HRMD) Working Group - Heads of national training institutions/ Heads of departments for capacity building and Senior Officials responsible for HR Policy in the relevant Ministries in charge of Public Administration.
During the meeting of the HRMD working group held in October 2016, it was recognised that ReSPA Members and Kosovo* were at different stages in development of both competency framework and coaching and that Estonian model could serve as a good model for possible replication, as deemed appropriate. The workshop shall focus on competency based recruitment process, the skills required for the Evaluation Committee members, coaching of senior civil servants, monitoring and evaluation of the coaching process, etc.
Please find attached the registration form which you are kindly asked to fill out and send it back to ReSPA by 16 January 2017. The Discussion Paper and provisional Agenda will be provided to you in the second half of January 2017.
The working language of the visit is English. Interpretation will be provided if 3 or more participants require interpretation into the same language.

ReSPA will be covering international travel and per diems, deducted for the organizational costs during the study visit.
All events