News
10 04.17.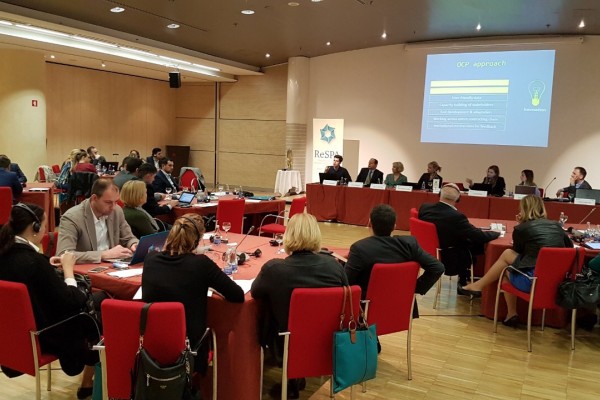 The joint meeting of the Public Procurement and eGovernment Working Groups on "eProcurement Perspectives in the Western Balkans", was held in Ljubljana (Slovenia) on 30-31 March 2017.
The event was opened by inspiring speech of Slovenian Minister Boris Koprivnikar. The participants were given an opportunity to get familiar with the four best case e-procurement examples deriving from Slovenia, Macedonia, Croatia and Estonia, highlighting the main similarities and differences in the related filed. The gained knowledge was taken into consideration in particular by those Western Balkans countries that plan to introduce or further upgrade their e-procurement systems.
Based on the exchanged experiences and presented different e-procurement systems, participants identified topics of common interest to be covered by follow-up ReSPA activities with regional component. Common interest was identified during presentation of open contracting and open data realized by Open Contracting Partnership organization, with special focus on use of "red-flags" standards, management of data and correlation of those mechanisms with overall activities in setting up national e-procurement systems in line with EU requirements. E-catalogues (basic information, existing practices, etc.) were identified as topic of common interest as well. It was supplemented by the examples of innovative practices FROM region / worldwide by the UNDP, RCC and eSEE.
As regards individual countries' needs to be used under ReSPA mechanisms (Peer-to-Peer and New Mechanism), all countries expressed their interest on their utilization on various topics (e.g. experience on electronic signatures; eAppeals; additional training on e-procurement; EMAT criteria).
Participants expressed satisfaction especially with exchange of experience on existing practices (national and international) related to e-procurement and for providing the opportunity for further networking.
Archive