News
15 05.17.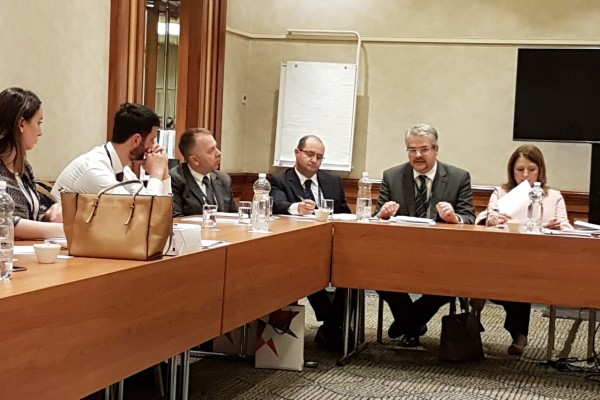 Multilateral meeting with Malta Officials
The Officials of Republic of Malta (from the Office of the Prime Minister and Ministry of EU) have organized multilateral meeting with the representatives of ReSPA Quality Management Working Group, officials from institutions involved in European Integration process in the framework of the 9th European Quality Conference.
The meeting has engaged several topics of importance such as: Malta experience in the process of European integration and Public Administration Reform and how the Maltese presidency of the EU influences the enlargement policy i.e. integration of Western Balkan countries to the EU.
Ms Joyce Dimech, Permanent Secretary (Strategy & Implementation) – Office of the Prime Minister; Dr Joyce Cassar, Director General (People & Standards Division), Mr George Dimech, CEO – Management Efficiency Unit (MEU) and Mr Joe Tedesco, CIO - Office of the Prime Minister of Malta shared their impressive experience in mentioned topics. During the meeting participants initiated several potential follow up activities (on bilateral and on multilateral level) with the main goal of improving the quality of cooperation between Malta and the Western Balkans as well as to exchange the experiences in order to improve public administration in ReSPA Members and Kosovo*.
---
* This designation is without prejudice to positions on status, and is in line with UNSCR 1244 and ICJ Advisory opinion on the Kosovo Declaration of independence
Archive