News
17 05.17.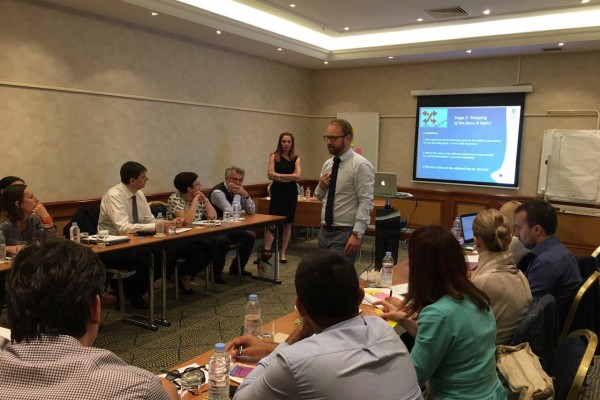 Starting of Feasibility Study on the Establishment of ReSPA Quality Management (QM) Regional Center
Focus group as the very first activity within the feasibility study on establishment of RESPA Regional Quality Management Center has been organized on 17 June 2017 as a back to back event to 9QC – Quality Management Conference at Malta. It was focused on the needs and expectations of (senior) public professionals working in this relatively new field, their capacities, capacities that need to be developed in future, implementation methods of CAF, ISO, EFQM and institutional, managerial and financial aspects of the service provision.
The outcome of the focus group included gathering of valuable inputs, ideas, concept proposals and opinions from the group participants, related to the establishment, role, focus and functioning of a potential ReSPA Quality Management Center. Finally, the focus group, as a one of the keys to deepen the insights on the views, needs and expectations of the ReSPA Quality Management center, provided significant inputs in the further design and implementation of the feasibility study.
Archive