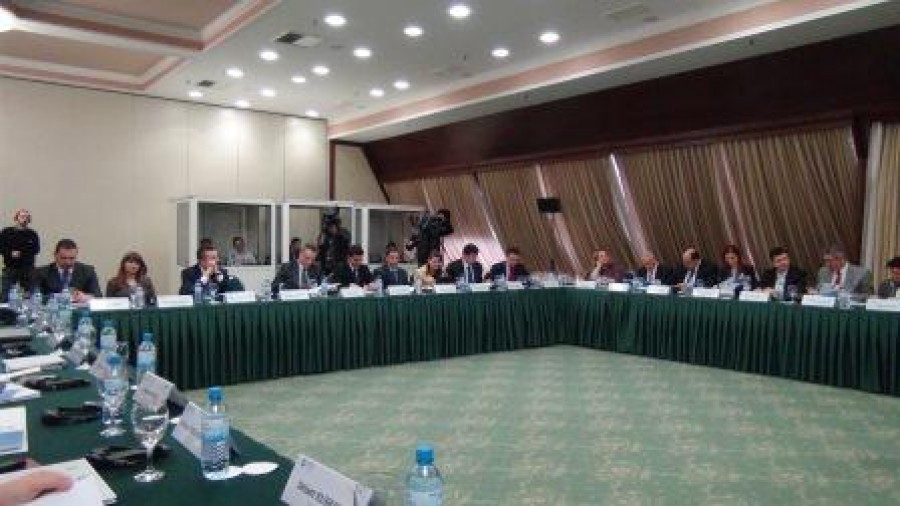 ReSPA launched the First Regional Comparative E-Government Study in the Western Balkans and held the E-Government Networking event in Skopje,Macedonia
---
A two day event marked the launch of the First Regional Comparative eGovernment Study in the Western Balkans as well as holding the Networking event in this field of expertise.
The First day started with the opening remarks from Minister of Ministry of Information Society and Administration of Macedonia Mr. Ivo Ivanovski, who highlighted the importance of egovenrment for the Government of Macedonia as well as the importance of having this network by ReSPA for the region, followed by ReSPA Director Mr. Suad Music. After the opening remarks, a great presentation from Minister Ivanovski on the eGovernment Developments in Macedonia followed.
Professor Mirko Vintar provided insights about the eGovernment developments in Slovenia.
During the first day, the international experts addressed the Jeremy Millard and Louise Tomassen presented the overall findings of the study, identifying the achievements, but also the challenges and weaknesses of the entire region in a comparative analysis. After that Country Experts presented the findings of their respective countries in the report with regard to the eGovernment Development in the Western Balkans.
At the end of the first day, a round table was organised on the findings of the report, suggestions and feedback by regional representatives on the study.
The second day started with a presentation by another international expert Hannes Astok about user-friendly and accessible eGovernment services.
A round table was also organized during the event moderated by the international experts and the regional representatives on user-friendly and accessible eGovernment services each presenting their views and feedback.