News
13 12.17.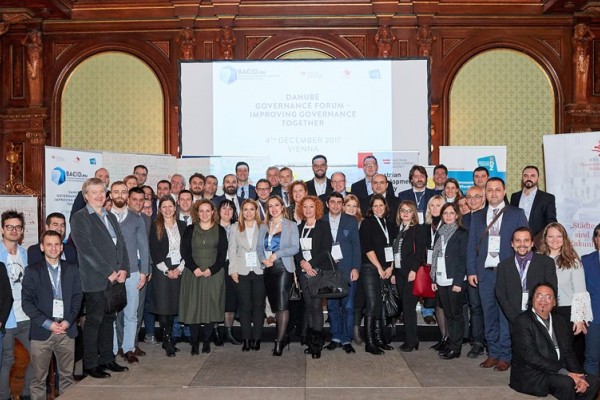 Danube Governance Forum: Improving Governance Together
On December 4, 2017 in Vienna the Danube Governance Forum: Improving Governance Together was held gathering more than 100 participants for the final event of the current phase of the BACID programme. The participants represented national public administration, local governments, civil society as well as media and science from 16 different countries, as well as international organizations.
ReSPA has been engaged in the panels devoted to Quality management and has presented its work in subject area. The final outcome of the conference was agreement on the success factors and proposed next steps to be implemented under the Danube Governance Hub (Vision and Mission) in the following topics: Open Government, Quality Management, Better Services for Citizens, Involving Civil Society and Businesses, Decentralization, Public-Private Partnership, Local Economy, EU Funding for Municipal Services.
Archive