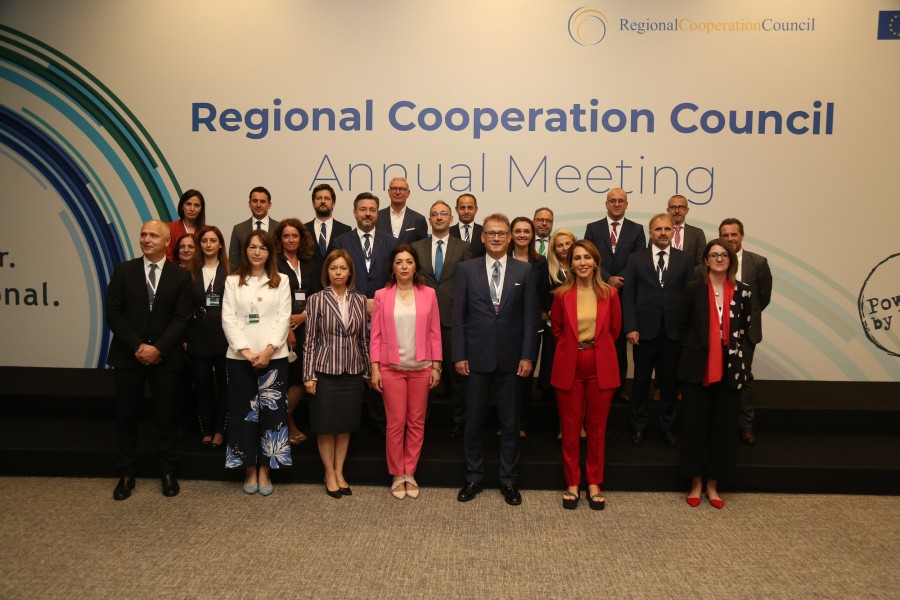 Sekulović: ReSPA and RCC are good partners and collaborators in making the Western Balkans region more prosperous for their citizens
---
Ms Ratka Sekulović, ReSPA Director participated at the Annual Meeting of the Regional Cooperation Council held on 16 June 2021 in Antalya, Turkey. She addressed the audience and briefly emphasized the importance of good partnering and collaboration between ReSPA and RCC in making the region more prosperous for their citizens.
Sekulović highlighted the ReSPA's influence in bettering public administration reform in the region over the last ten years. With 400+ organized networking and capacity development activities which gathered 6.000+ civil servants who have empowered their knowledge and skillsets, as well as conducted 30+ research studies with 150+ regional and country-specific policy recommendations concerning PAR and EU Integration ReSPA proves its regional position as a reliable partner of the European Union and the Western Balkans governments in developing the quality of public administration.
Finally, Sekulović emphasized that ReSPA will continue to assist the Western Balkans governments in implementing national reforms and, jointly with them, to achieve results at a steady pace focusing on the digitalization of business processes, the increased number of electronic services, the optimization of public administration, the improvement of quality management in civil service systems and merit-based recruitment and professional development of civil servants.
The RCC Annual Meeting endorse SEE2030 Strategy and RCC Annual Report for the past year, and the South East Europe 2030 (SEE2030) Strategy, which both have been endorsed by the participants of the Meeting.
The SEE 2030 has been prepared by the RCC upon the request of the participants of the SEECP Summit 2019 in Sarajevo. It was developed in line with the UN Sustainable Development Goals, taking into account the lessons learned from the SEE 2020 Strategy and the findings of needs analysis. The SEE 2030 Strategy is inclusive of the entire South East Europe, and is aimed at utilising regional cooperation to assist the regional economies meeting the global commitments. The most notable feature of the Strategy is its regional ownership.
(Photo: RCC/Murat Yilmaz)