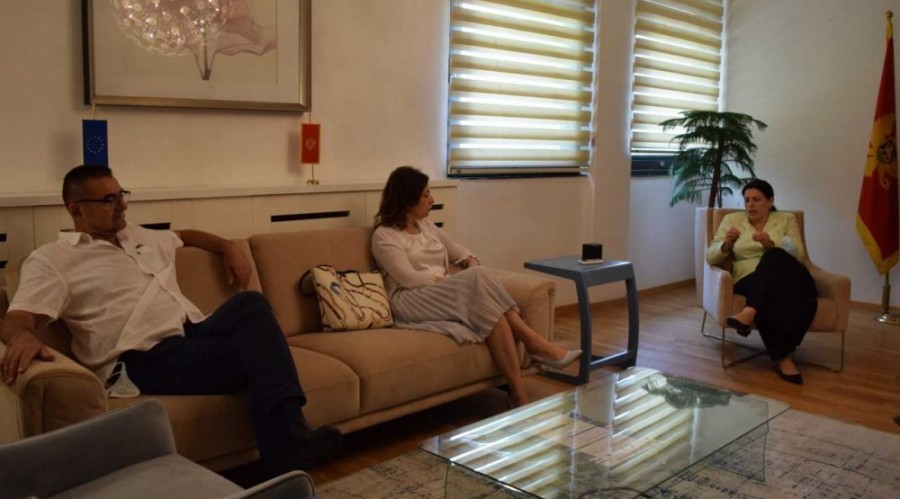 ReSPA and European Integration Office in Montenegro jointly work on improving public administrations
---
ReSPA's director Ms Ratka Sekulović and Mr Dragan Đurić, Programme Manager-Coordinator met with Ms Zorka Kordić, Chief Negotiator for the EU Accession of Montenegro at Government of Montenegro, to discuss the role of ReSPA for Montenegro's EU accession process.
"Improved collaboration between ReSPA and European Integration Office and the Government of Montenegro will lead to improved public administrations. We are ready to support activities of the European Integration Office aimed at reforming public administration, especially those within policy coordination and the coordination of European affairs" said Ms Ratka Sekulović, ReSPA Director. She also emphasized the readiness of the ReSPA to organize workshops with experts from the new EU member states who can share their experiences from leading the negotiation process.
Ms Zorka Kordić recognized ReSPA as a critical partner to the Government of Montenegro, emphasizing their role in the public administration improvement, which is one of the prerequisites for the European integration of the country. "Public administration reform is one of the most important segments of the Fundamental Rights cluster together with a negotiating Chapter 23 (Justice and Fundamental Rights) and Chapter 24 (Justice, Freedom and Security), along with Chapter 5 (Public Procurement), Chapter 18 (Statistics) and Chapter 32 (Financial Supervision), which has been reflected within New Methodology for the overall process of integration" highlighted Ms Kordić.