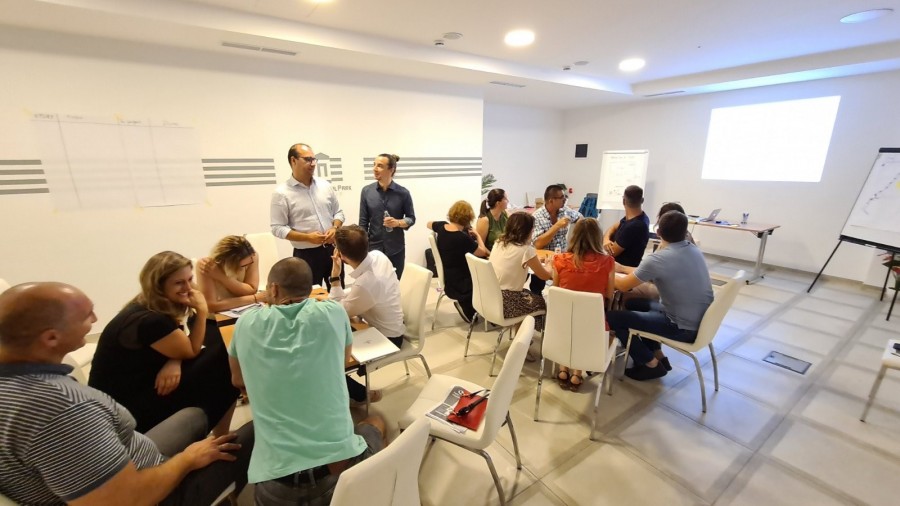 Training on Agile Leadership for ReSPA staff
---
We spent a few unforgettable days in stunning Trebinje, Bosnia and Herzegovina. All ReSPA staff had a chance to learn the concepts and tools of Agile Project Management (Scrum, Kanban) in training led by Mr György Tokovicz.
In a highly interactive and engaging atmosphere, we have learned the meaning of daily stand-ups, retrospectives, and Kanban boards and how to differentiate and blend Agile and traditional project management approaches. With the new Agile perspectives, we in ReSPA will be able to respond better to the growing needs of the programming activities tailored for bettering public administrations in the Western Balkans.
Mr Tokovicz virtuously combined theoretical and practical parts of the training helping the ReSPA team to easily explore Scrum pillars, values and roles (Scrum Master, Product Owner, Developers), how to build, manage, and refine a product backlog, implement Agile's value-driven delivery strategies, and define a value roadmap.
Mr György Tokovicz: "I've been working with teams in different domains for almost 20 years now, and it doesn't happen very often that, as a trainer, you have the chance to work with such a passionate team! Sometimes they caused me hard times facilitating them due to the almost uncontrollable boiling energy (in a good sense). Nevertheless, it was a great, "always growing, always learning" experience working with the ReSPA team. Thank you!"
Thank you, Mr Tokovicz. The pleasure is ours!