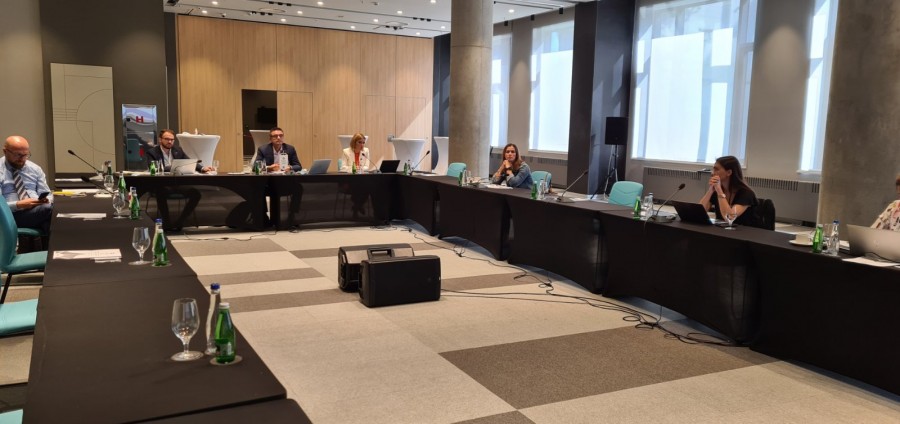 Workshop on drafted Analysis of Policy Co-ordination in Serbia
---
As a follow-up to the study, Analytical paper on Policy Co-ordination in Western Balkans, ReSPA engaged six national experts to develop specific analyses on policy co-ordination in each Western Balkan country.
Ms Milena Lazarevic, a national expert from Serbia, was engaged for Analysis of Policy Co-ordination in Serbia and she presented during the workshop on 15 September 2021 in Belgrade the strategic, legal and institutional aspects of co-ordination of public policies in Serbia and the way forward, providing a set of recommendations.
The workshop gathered state secretaries and senior managers responsible for public administration, officials in charge of policy co-ordination within the country, institutions in charge of government policy planning, those in charge of the co-ordination of the European integration process, and ministries of finance.
During the workshop, various topics were discussed among the expert, the participants and ReSPA Secretariat. Initially, the legal framework and institutional structure for policy co-ordination in Serbia was introduced while a special focus was put to the Government planning system as well as Government decision making process. Specific case studies related to co-ordination of Public Administration Reform Strategy (2021-2030) and Public Finance Management Reform Programme (2021-2025) raised participants' interest regarding the dynamics of co-ordination structures in these two domains. A lively discussion was aroused when strengths and weaknesses of the current system for policy co-ordination were presented.
In the end, the expert presented potential scenarios and plans for policy co-ordination system development in the future and improvements. To that aim, the expert suggested a set of short-term and medium-term recommendations to advance day-to-day policy co-ordination and decision making.
Within Autumn 2021, ReSPA intends to establish the Regional Network of Policy Coordinators in Western Balkans, facilitating regional cooperation and exchanging best practices in this domain.