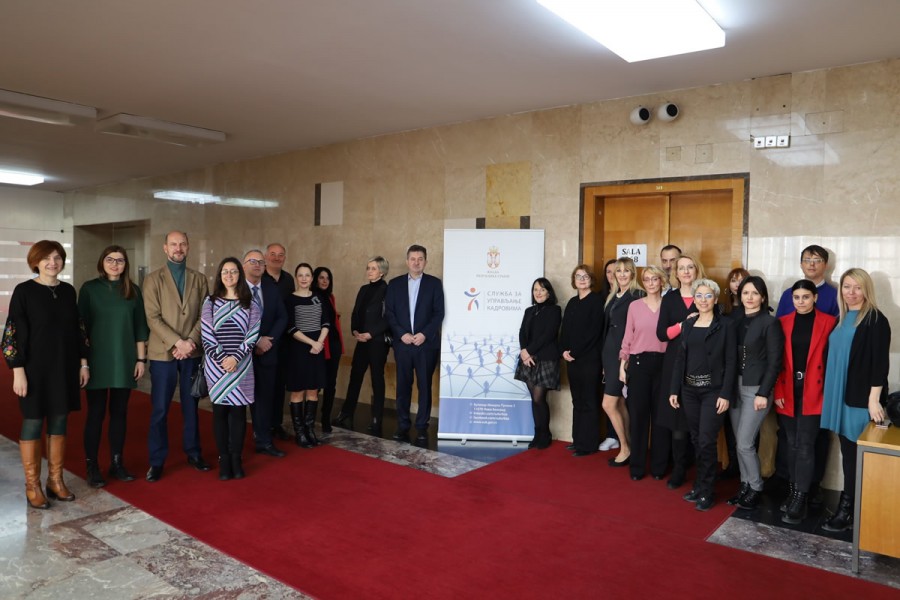 Mobility scheme of ReSPA connected Civil Service Agencies of BiH with the HRMS of Serbia
---
Based on the request from the Civil Service Agencies (CSA) of Bosnia and Herzegovina, ReSPA organized the mobility scheme to the Human Resource Management Service (HRMS) of Serbia. The Mobility scheme was held on 3-4 March 2022, at the premises of "Palata Srbije", Belgrade, Republic of Serbia.
Representatives of the CSA of Bosnia and Herzegovina had the opportunity to get familiar with the innovative concepts such as competency framework, improved recruitment procedures - e-recruitment, job analysis, improved performance appraisal, etc. which HRMS has already implemented in their procedures.
All these issues as well as the exchanging the know-how was very helpful for CSAs to fine-tune the procedures envisaged in their working versions of laws.