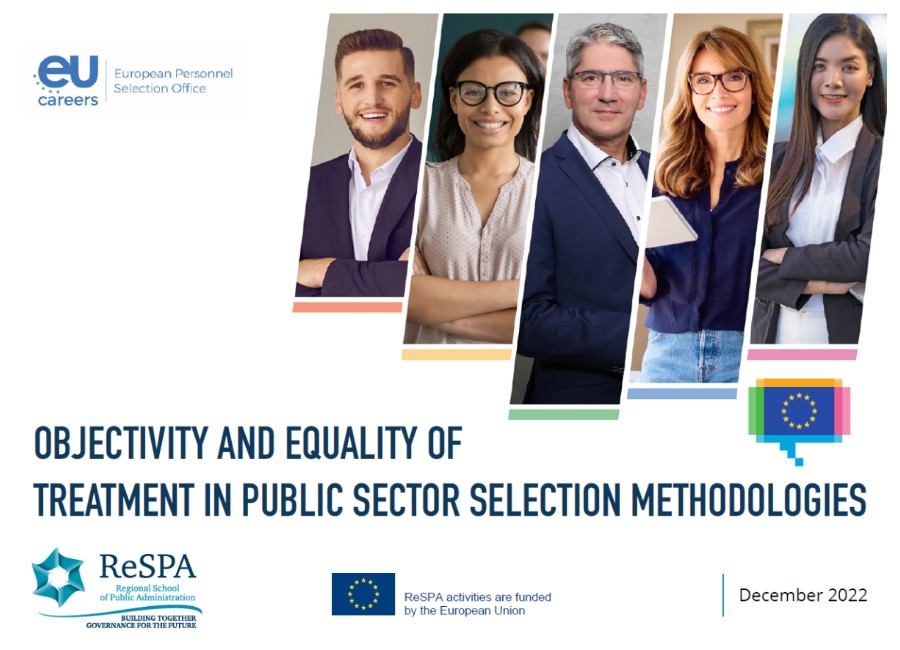 EPSO article on "Objectivity and equality of treatment in Public Sector selection methodologies
---
The European Personnel Selection Office (EPSO) has recently worked on an article on "Objectivity and equality of treatment in Public Sector selection methodologies".
EPSO has shared the article with ReSPA, and we are happy to be the first to make it available for professionals, practitioners and interested readers.
The paper reviews the various selection methodologies, including the newer computer-assisted technologies used in most Public Sectors.
It weighs the strengths and weaknesses of each in terms of delivering objectivity and equality of treatment.
Download the article as a booklet