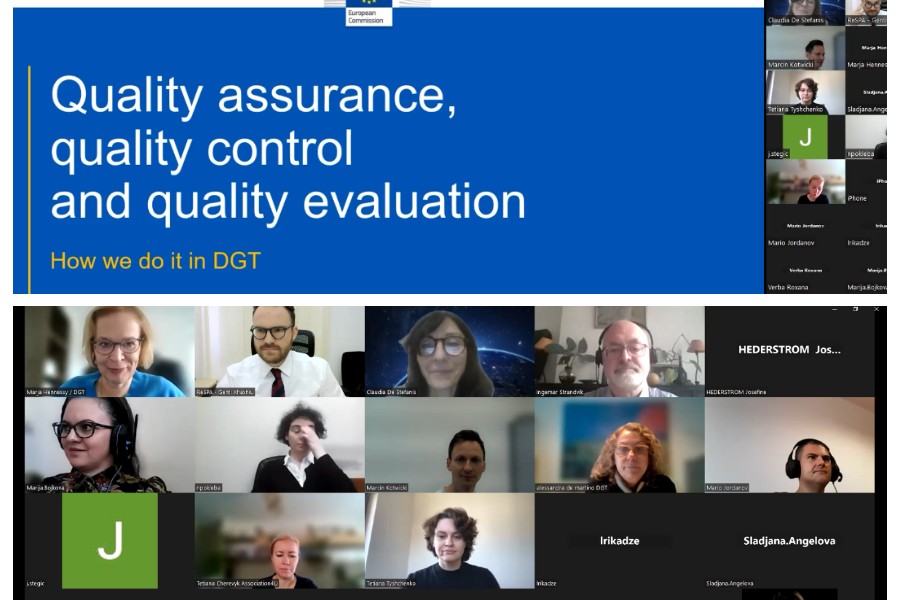 Quality Management in Translation Process Highlighted in 4th Module of Training Programme "Translation of the acquis"
---
9 November 2023, online
Over 40 civil servants from Translation Coordination Units in the Western Balkans, Georgia, Moldova, and Ukraine gathered virtually for the fourth module of the training program on "Translation of the Acquis." The focus of this session was on Quality Management in the Translation Process.
During the event, senior in-house staff from DG Translation at the European Commission, including Marja Hennessy, Ingemar Strandvik, Alessandra De Martino, and Marcin Kotwicki, provided valuable insights. Topics covered included quality management within DGT, the use of international standards as the foundation for DGT's work, strategies for ensuring translation quality, and practical approaches to quality assurance, control, and evaluation.
A significant aspect of the program was a case study session, where participants had the opportunity to share experiences on expert revision within the Translation Coordination Units. Notably, civil servants from North Macedonia presented a comprehensive overview of their practices in managing quality within their unit.
ReSPA is committed to enhancing capacities, fostering regional networks, and empowering civil servants to contribute to improved governance and facilitate a faster EU integration process.